CORELESS ©
CORELESS multi layered steel is a new production method for multi layered steel using our skills present in the production of our current stainless multi-layer technique.
Features of new production method
We cladded 2 different type of steels dozens upon dozens of layers by our unique rolling technique.
This is an achieved method to maximally refining carbide.
Improve design

Merit of making fine carbide
Improved durability
Decreased changed grain size after heat treatment

Improve strength and cutting performance after coreless spec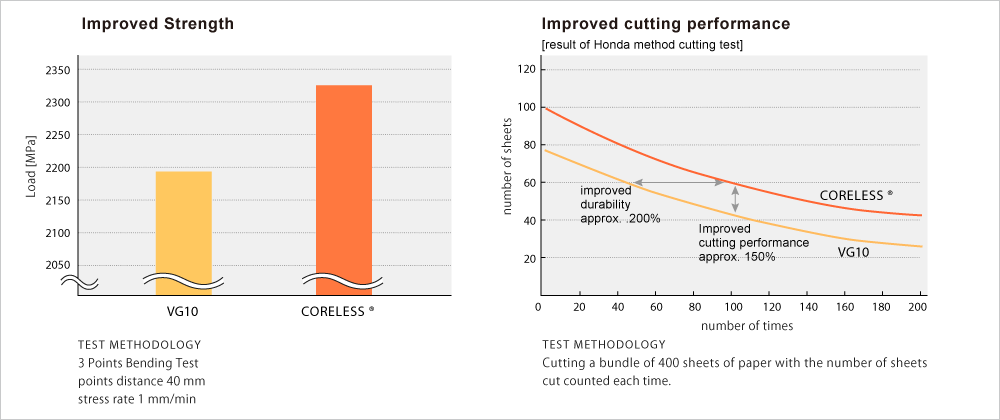 Back to Original Clad metal