KNIFE MATERIAL
2ply
Is mainly used for single edge kitchen knives, scissors, chisels, planes, and other carpentry tools. It can also be used for industrial blade with good cutting and processing performance.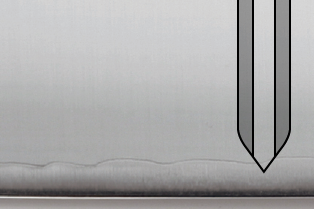 3ply
Is the most popular for kitchen knives. The combination of high-quality steel and better cost base cladding material has excellent cutting, toughness and cost performance.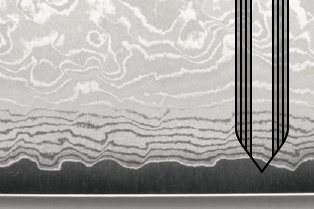 Multi-layer
Has different characteristic of more than two types of metal clad alternatively in repeated layers. The unique pattern is called Damascus pattern, and no two knives are exactly same one. Mainly used for kitchen knives and interior construction.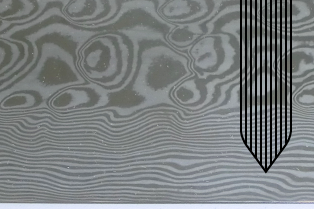 CORELESS
Two type of metal clad alternately in layers. After forging, it has excellent cutting, durability, and toughness. Pattern goes right to the edge as revolutionary material.
more info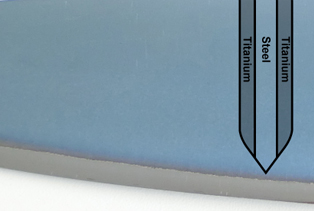 TITANIUM CLAD
Stainless blade steel core is clad with titanium, 3ply spec. Naturally sharp, high corrosion resistance and lightness are the combined properties, good for knives and large-scale blades.
TITARD
It is difficult for titanium to be used as a blade steel. Titanium alloy core is clad as in 3-ply spec. Its greatest properties are high corrosion resistance and lightness.
CLAD ART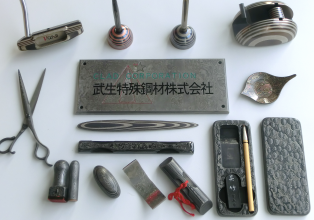 Predominantly multi-layer material widely utilized, for golf putter head, interior products, high-end stationary, stamp material, paperweights, and name plates.