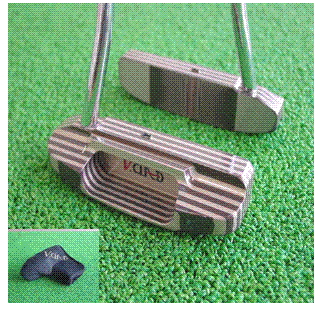 Titanium CLAD Putter Heads
Compound function of metal lamination theory realizes both impact absorbing and repelling characteristics.
Putter made from multi-layered titanium and nickel alloy characterizes high quality and performance.

With addiction of light weight titanium longer and larger head can be realized.

With metal lamination theory a golf ball should run well with a soft touch.